Pioneer in Exports of Coffee
The shipment of Roast & Ground Coffee (R & G) was a challenge for a long time as the shelf life of coffee was limited to a month. The state of art packaging at Coorg Coffee has seen coffee being shipped to distant lands like USA and Australia.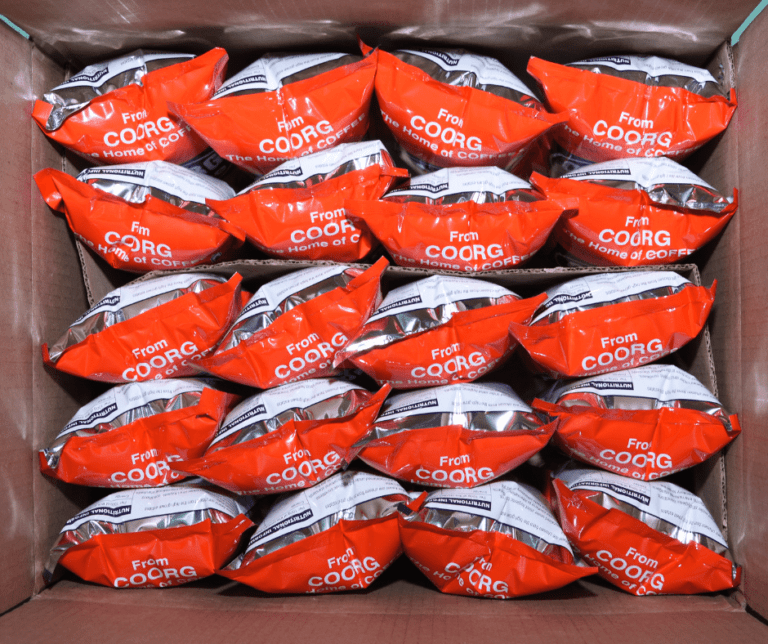 The Master packaging is in
Shipment Cartons of Net 10 Kgs.
The shipment Cartons have high bursting strength for international shipments.
10-15 Cartons can be stacked one above the other for International Shipment Container.
Pioneer in Exports of Coffee
ORGANIC COFFEE MANUFACTURE
We have been certified for the manufacture of Organic Coffee and have been servicing the Organic Coffee harvesters for Roasting, Grinding and Packing.
Introducing Exotic Varieties
SPECIALTY COFFEES (EXOTIC VARITIES)
1.  Mysore Nuggets Extra Bold (MNEB)
2. Robusta Coffee Royale (RKR- WITH GI CERTIFICATION)
3. Organic Coffees (Both Arabica and Robusta)
4. Monsoon Malabar